ELECTRIC mini round baler
Our products > Haymaking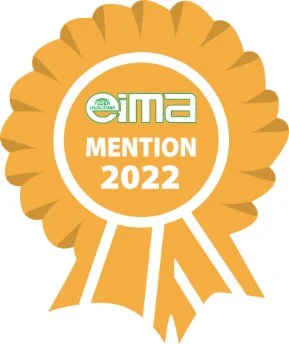 It is a mini round baler towed laterally by the tractor and equipped with its own 5 kW 48 V electric motor mounted on the frame.

All of the electro-hydraulic controls such as switching on, wrapping, opening and closing the pressure chamber, switching off, are activated from the driver's seat via a push-button control board.
An acoustic signal warns the operator that the bale has been formed.
MOUNTAINPRESS 550 e-TML can be powered by:
standard tractors with low voltage auxiliary generator (48V) brought to the front lift and operated by relevant power take-off;



fully electric tractors (BEV - Battery Electric Vehicle);

hybrid tractors (Full-Hybrid Vehicle).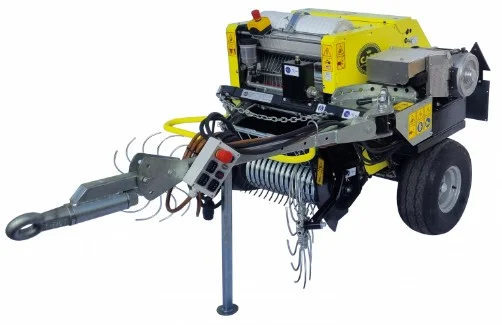 Technical data

Width


Height

Bale output per hour

Pick-up

Tyres

Electric motor power
WRAPPING
NET
All of the CAEB INTERNATIONAL round balers wrap the bales with a special agricultural woven net, specifically designed to keep the baled product compact without damaging it.