BALECHIPPER - Caeb International
Our products > Prunings and trimmings processing

SHREDDER FOR DRY BALES OF VINE PRUNINGS AND BRANCHES
BALECHIPPER is a
shredder for dry bales of vine prunings and branches
powered by the
tractor
cardan shaft.
Quick and simple to operate, BALECHIPPER reduces the prunings to a size of 2/5 cm, clean-cutting the branch and considerably reducing the fraying of the wooden fibres.
BALECHIPPER is the ideal solution for shredding the round bales made with the round baler
QUICKPOWER
. On average it takes 30 seconds to shred a 15/20 kg bale of trimmings produced with the round baler QUICKPOWER.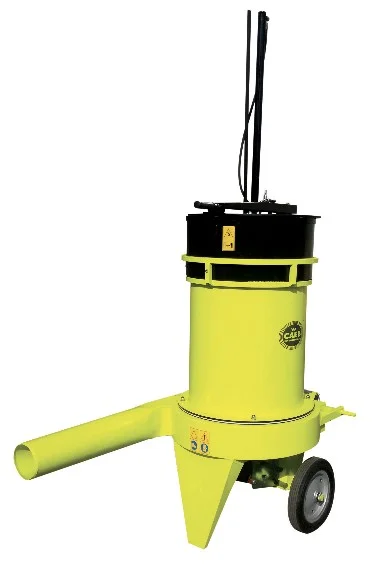 Technical data

Width


Length


Height


Weight

Minimum power required

PTO rpm required

Minimum oil pressure required

30 Bar