MOUNTAINSILOS 550 AV
Our products > Haymaking

Technical novelty Eima 1994 and Machinery Award Scheme 1999

MOUNTAINSILOS 550 AV is a mini wrapping machine designed to wrap cylindrical forage bales. The mini wrapper MOUNTAINSILOS 550 AV is
suitable for single-axle mowers and motocultivators of all makes and models.
The bales are wrapped by means of the power unit PTO through a quick-coupling flange.
The bale wrapping is fully automatic: the operator only needs to set the type of wrapping (the film can be wrapped around the bale 2/4/6 times) and then pull the start lever.
The machine stops automatically once the bale is fully wrapped.

A practical version with
electric motor
is also available
for indoor use
: MOUNTAINSILOS 550 AVE.
WRAPPING FILM
MOUNTAINSILOS 550 AV and MOUNTAINSILOS 550 AVE wrap the bales with a special agricultural film that ensures the preservation of a precious product like silage, that is both valuable and delicate.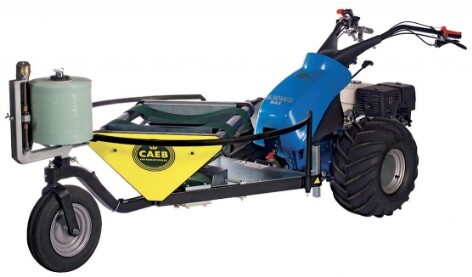 Technical data

Machine weight


25 cm

Plastic film length


Film stretching


Lap winding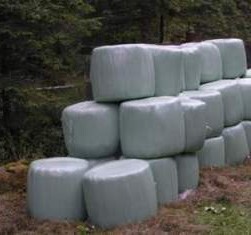 Suitable for bales with the following features: